August 13th, 2013
Ajilon Sponsors BVL Logistics Chapter Launch
On August 12, 2013 APS Logistics, the supply chain specialty recruiting service of Ajilon Professional Staffing, partnered with German-based logistics organization BVL International to sponsor the opening of the first BVL Chapter in the U.S.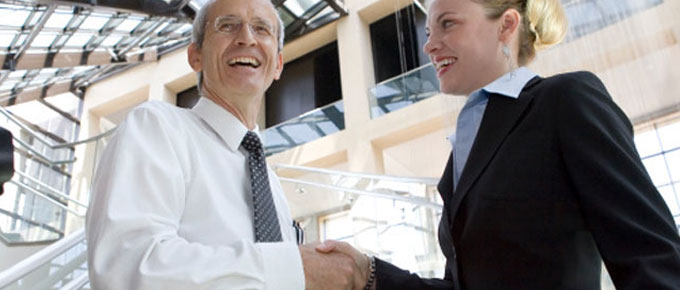 The event, hosted by Volvo Trucks in Greensboro, North Carolina, drew over 100 attendees to witness the kickoff of BVL's expansion into North America.  Dr. Robert Handfield, Professor at NC State University Poole College of Management, was unanimously elected Chairperson, with Larry Basel, Vice President of APS Logistics as Vice Chairperson.
Dr. Handfield opened the evening with a presentation of the findings from the BVL study "Trends & Strategies in Logistics", followed by Jan Lundegard, head of "Americas" logistics at Volvo Trucks. BVL Board member Prof. Dr. Stefan Wolff,and Chairman of the BVL Management Board Prof. Dr. Thomas Wimmer, outlined BVL's mission to act as a neutral platform to educate and promote awareness regarding the importance of logistics and supply chain management across industry, science and the public sector.
"We had an amazing crowd," said Dan Collins, executive recruiter with APS Logistics. "The presentations were extremely informative and well received by the audience.  Everybody was engaged."
The new BVL Chapter expects to meet regularly at locations across the Carolinas including Charlotte, Winston-Salem and Greenville, S.C. to showcase the innovations of private sector companies such as Volvo and highlight local assets such as the N.C. Center for Global Logistics and N.C. A&T State University.
For information regarding future events or membership, contact the Ajilon Staffing office in Greensboro.