April 30th, 2019
Records and Information Management Month Reveals Growth Opportunities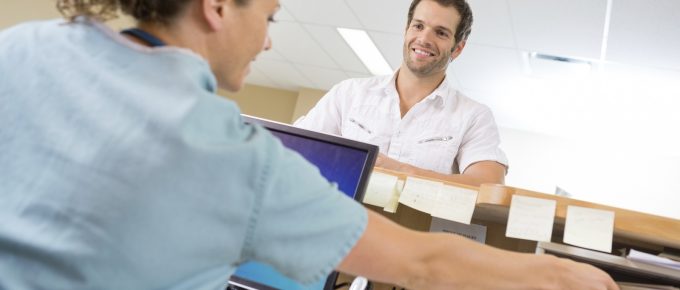 April's observance of National Records and Information Management (RIM) Month comes at a transformative time when organizations across industries clearly recognize information as an indispensable business asset. But they're also starting to realize that information needs to be governed, and not merely managed.
RIM Functionality
ARMA International, a not-for-profit association devoted to information management and governance, explains the distinction. ARMA says that the RIM function within a business manages the information lifecycle from creation through destruction/retention. Information governance (IG) is a framework of processes, which assigns roles and gives metrics for accountability and proper handling of records and information.
IG Needs to Rise with RIM
An ARMA study released in February 2017 finds that about 85 percent of organizations have a RIM program in place, compared to 36 percent for IG. However, only about 25 percent of organizations have a comprehensive strategy to move from RIM to IG. Information-related disciplines in departments such as privacy, information security, contract administration and compliance need to evolve. They need to address IG matters and come up with solutions where needed, notes the survey report.
Defining Measurable Goals
In order to raise IG awareness and gain support for it, strategic goals must be measured. These goals help signal where strategy is falling short of desired outcomes, which provides concrete proof of business benefit.
BLOG | It's Records and Information Management Month! http://ajilon.co/2okz1jB via @ajilon

Click to tweet
Information Governance Education is Key
IG-related education drives a sustainable move from the RIM environment. Employees cannot make good information lifecycle management decisions unless they understand what to do, how to do it, and why it is important.
At the moment, however, businesses remain challenged by rapidly increasing volumes of data. The complexity of solutions required for handling electronic information can be overwhelming for some businesses, but an educated workforce is key to success.
Information Governance in Healthcare
The American Health Information Management Association (AHIMA) includes IG among emerging careers in healthcare, as positions in this field improve the quality and integrity of healthcare data. AHIMA explains that IG optimizes the ability to extract value from healthcare information. IG also satisfies compliance needs and mitigates risk.
IG as a Competitive Edge
Healthcare organizations that have IG programs will have a competitive edge over others. "IG contributes to safety and quality of care, population health, operational efficiency and effectiveness, and cost reduction initiatives," according to AHIMA.
AHIMA also points out that health information management (HIM) professionals often exhibit competencies for transition to IG roles. Those include IT, data analytics, privacy and security, legal, regulatory and enterprise information management.
The Job Market for IG in Healthcare
Job seekers interested in IG may find opportunities to get involved in predictive data analytics. This practice uses the data of value-based purchasing programs, organizational performance measurements and health information.
Ajilon's non-clinical healthcare staffing experts can work with organizations in identifying HIM talent who may be a good fit for longer-term IG plans. At the same time, these experts can open doors for fast-rising professionals seeking new on-the-job challenges.
To build a Best-in-Class workforce for your non-clinical healthcare function, check out this guide.