February 16th, 2016
SUPPLY CHAIN CAREER CHANGE: WHAT DOES IT TAKE TO MOVE FORWARD? (PART 2)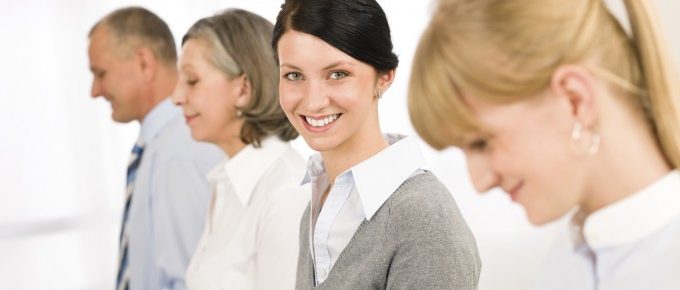 To read part one first, click here.
In terms of the difficulty some female talent experience transitioning into supply chain and logistics positions, "the transition really depends on the woman," says Glover. "There are a lot of companies that are aware that they need good talent and if there is a woman who comes along who really presents herself as being the best qualified candidate she is much more likely to get the job rather than someone who doesn't believe in himself and is really afraid."
On what leads people to success
Glover can't emphasize enough the power of networking as one of the fundamentals that lead people to a successful career change. A healthy quota of self-confidence, adding visualization, and a "can-do" attitude make up the final cocktail. "If you believe that you have something worthwhile it's much easier to convince somebody else," she says. "However, I learned a long time ago that you have to really put that fear away and move forward before the feelings of confidence come, and being with people who will encourage you is also another key factor. Believing that this is a healthy change, that is what you really want to do, and believing it's going to happen and visualize it, since there is power in visualization."
Learning new skills toward a smoother and easier career change into supply chain
Change is imminent. Emerging technologies are forcing organizations to make changes in their supply chain. The adoption of such technologies implies searching for talent with remarkable up-to-date knowledge and skills. Signing up to classes and programs can go a long way in aiding the transition into supply chain. "I think that it's absolutely necessary to keep up your skills," says Glover, "You really need to keep up with the skills, and if the company where you are has classes offered you need to take them as well as taking college classes."
Growing your career in #supplychain & #logistics? @ajilon's latest post has tips, crucial certifications, and more: bit.ly/1POR1co

Click to tweet
Speaking of new skills, consider security's impact
With cloud computing—and all the sensitive consumer and company data that goes with it—security is at the forefront of the supply chain and logistics industry. Think about all of the stored data when a product is manufactured, ordered, shipped and delivered. From dates and times, to temperatures, to credit card information, to locations and more, it's substantial. With this data circulating in a cloud, being passed back and forth from manufacturer to distributor to end user, it's easy to see why many logistics professionals are specializing in security. In fact, certifications were born as a result of this evolution, including the TENEX Security Management System for the Supply Chain. It would be prudent for logistics professionals to self-educate when it comes to data security; it is a skill that adds to a well-rounded resume and makes you more appealing to employers.
Without a doubt, emerging business models in supply chain and logistics will require new talent willing to take the chance. Are you ready for the change?
Browse our supply chain and logistics openings today >